Post by PikFan23 on Dec 1, 2015 3:34:17 GMT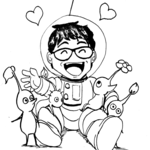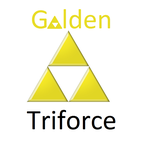 We won't see it until 2018. That is dumb. A. Wii U is a flop, why would they sustain it for 3 more years???
B. WHY WOULD THEY GIVE THE CODENAME 3 YEARS BEFORE RELEASE? At most they say it 1.5ish years before. Iwata could have said "we have another system in development", but he said "code named NX" AND that they would be talking about it in 2016
C. If Sony and Microsoft make another system (yes I said if, if you want to know why, Adam Koralik made a good YouTube video about it), it will launch in 2018. If Nintendo launched the NX on 2016, they would not only have a more powerful system than their competitors for 2 years, but also have a cheaper console once the competitors launch their 9th gen systems
Everything is pointing to a 2016 release (Not many new Wii U games for 2016 announced since E3 and beyond, DQXI being confirmed for NX, investor pressure, the dev kit rumor, and the fact that the system is being announced next year)
Trust me, 2 years ago I thought their 9th gen system would launch in 2018.
Before this March I was thinking 2017
Now I think it would be crasy if the system launched after early 2017, and Nintendo is GOING to launch it during a holiday season.
The reason that I said they might, is becuase they should.
1. The Wii U is not a flop, the wii u is under-preformed. The virtual boy was a flop.
2. The average span of a console is 5 years, and 2018 would be the fifth year of the Wii U.
3. For your B point I'd say. "Who gives a crap?" Thats brings no evidence. But if you want an actual answer, Since the Wii U is underpreformed, they wanted people to know that they are still alive and don't plan on dying.
4. So your advising that they do the same thing that they did before and expect different results? Great idea!
5. That seems to make sense, the next console would come the same year as very big titles for the previous titles. Makes allot of sense.
Actually, 2018 will be the 6th year of the Wii U... lol
But I agree with everything you've said, Creative. I still think that 2016 is too early, and it'd mess up the generation system, like I said in a previous post.